RP-11, Lighting for Interior and Exterior Residential Environments (No CEU)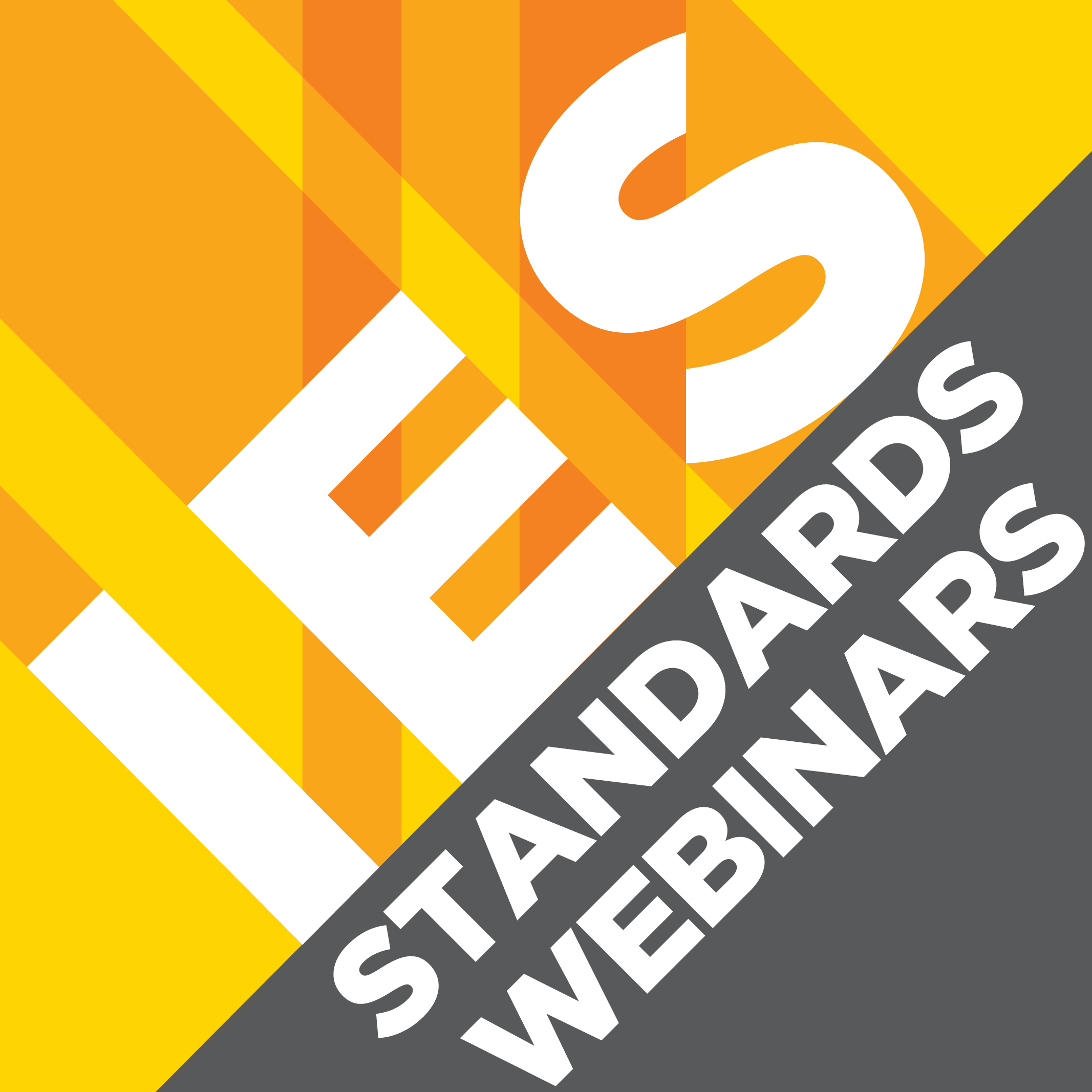 About this Course
The IES offers a series of webinars that provide supplemental education to coincide with a recently revised or new IES Standard (Recommended Practice - RP, Technical Memorandum - TM, etc.). RP-11, Lighting for Interior and Exterior Residential Environments is part of the IES Standards Webinars.

Description: This new Recommended Practice provides design criteria for the many different types of interior and exterior spaces associated with residences and residential environments. This is the first version of RP11 to be ANSI approved, as well as having collaboration with ALA. This document addresses the many and varied visual tasks during the course of the many activities and needs for all types of lifestyles and age groups. This new RP11 presents lighting criterion and design techniques that include new and current focuses, such as energy usage and resilient lighting. These issues have gained predominance throughout our society on a continuous basis. Lighting design for residences requires an added expertise of understanding the psychological and physiological aspects of lighting, and how it pertains to personal preferences. Lighting quality is immeasurable in the sense of one's feeling of well-being in a space. The relationship and balance between technical knowledge and the skill to create pleasant, functional lighting environments are evident within this document.
Learning Objectives:
By the end of this course learners will be able to...

1. Describe and navigate the contents of IES RP-11-18.
2. Explore the role of lighting within specific activities in the residential environment.
3. Identify the impact LED technology has had on the approach to lighting design within the residential environment.
4. Understand the importance of personalization of the technical recommendations (including illuminance recommendations).

Key:
Complete

Next
Failed
Available

Locked
RP-11, Lighting for Residential Environments
Open to view video.
Open to view video.
This video is required for course completion.