IES 2020 Virtual Research Symposium
Register

Non-member - $349
Member - $249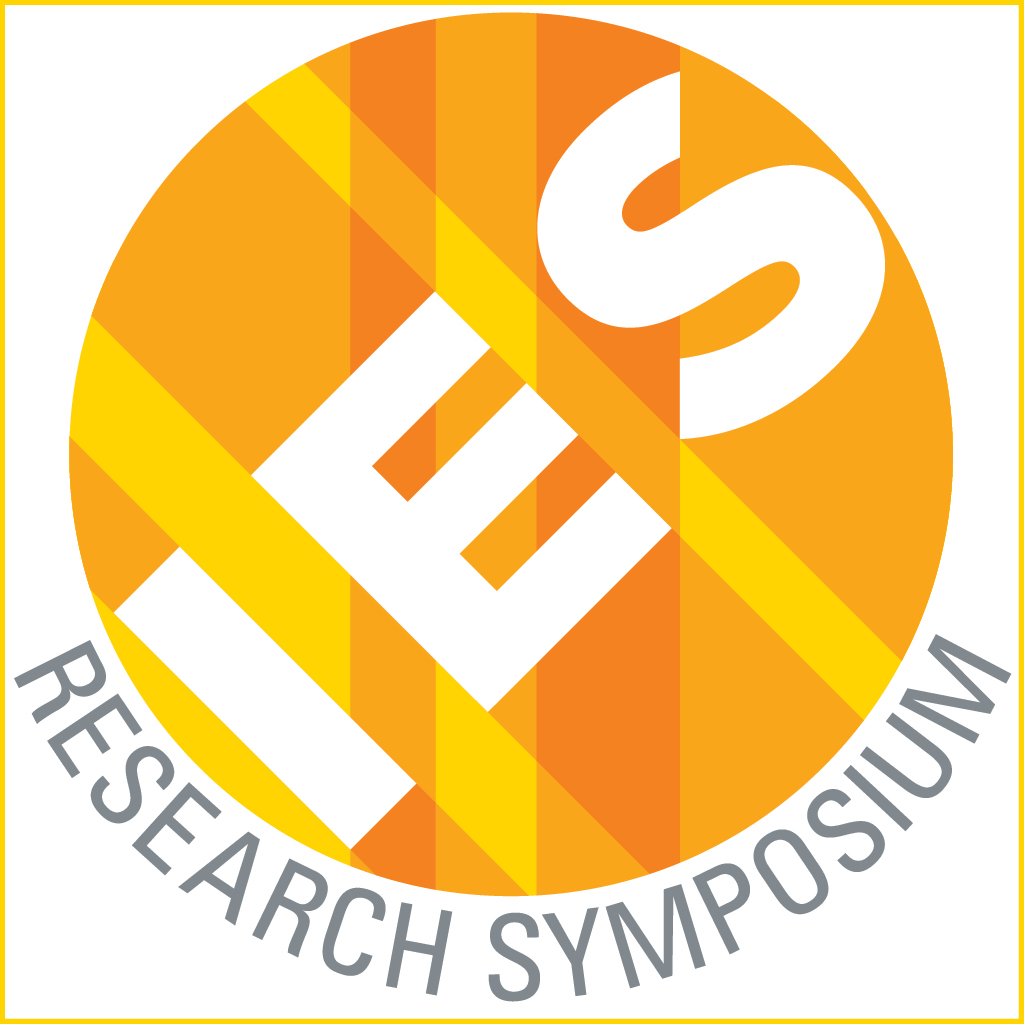 How do you balance the push for energy codes that require reduced lighting power densities and automatic lighting controls with a holistic view of the purpose of the lighting? Lighting that addresses a comprehensive approach to satisfying human visual and non-visual needs must consider lighting quality concerns such as glare, color quality, flicker, luminance ratios, spatial distribution of light, and others.
Research that documents how these lighting quality issues affect measurable human responses such as productivity, performance, comfort, satisfaction, and overall well-being in a variety of lighting applications continues to emerge. More efforts are needed to inform future design directions and to serve as an important constraint when defining lighting goals.
This virtual symposium consolidated the current evidence related to these topics and current metrics, and will define future research priorities. There are four sessions in this conference, each are worth 2 CEUs when watched in their entirety. Sessions are not available for individual purchase.
SESSION 1: VISION
Discomfort Glare: A Human Visual System model Malgorzata Perz & Gilles Vissenberg

We will (briefly) review the current glare measures, revealing some of their shortcomings. Then, I'll present the recent developments on the integrated discomfort glare measure based on the human visual system

Lighting versus comfort Arnold Wilkins

The human visual system evolved to process images from nature efficiently. These images have little rapid modulation in light level. The lighting chromaticity is close to the Planckian l focus. The Fourier amplitude is proportional to wavelength, i.e. to the reciprocal of spatial frequency. The color contrast is modest. I will consider how electric lighting is un-natural in all four respects and how it causes discomfort and cortical hyper-metabolism as a direct result. There are large individual differences in the perception of the rapid modulation of light but Individuals who experience visual stress can see temporal light artifact from flicker at frequencies up to 11kHz. Although healthy individuals find lighting comfortable when it has a chromaticity close to the Planckian locus, those who experience migraine with aura choose as comfortable strongly saturated colors of lighting, mostly well away from the Planckian locus. The spatial arrangement of ceiling luminaires is often such as to create an uncomfortable repetitive pattern of bright light sources. The properties of uncomfortable patterns are well described, and it is possible to use computer algorithms to avoid such uncomfortable arrangements.

Making lighting research more credible Jim Uttley

A range of scientific disciplines are currently undergoing a 'reproducibility crisis', which questions the credibility of much previous research. This talk will highlight some of the issues raised by the reproducibility crisis and their relevance to lighting research, and discuss opportunities for improving our research practices to ensure we gather and report meaningful and credible data.
SESSION 2: LIGHTING FOR BIOLOGY AND BEHAVIOR
Human Biological Inputs Naomi Miller

Gauging environments for biological effects: How do we measure and report light exposure? The lighting research and practice communities are still wrestling with how to evaluate spaces for biological effect. What tools should we use to measure and communicate the light spectrum, duration, and dose? How are those translated into a daily light exposure, and what metrics are appropriate? This talk will introduce the melanopic EDI and melanopic DER metrics proposed by the CIE.

Lighting Regulation of Human Circadian Dr. George Brainard

Signals transmitted from the intrinsically photosensitive retinal ganglion cells (ipRGCs) reach numerous nuclei and regions in the brain, ultimately having an impact on the peripheral physiology of the body. Accurate measurement of biological and behavioral characteristics such as circadian phase, sleep duration, melatonin secretion, alertness, and numerous other physiological responses is important to understanding how light ultimately impacts human health. This talk will introduce strengths and limitations of some of these biological and behavioral measures in laboratory and field studies.

What does Light Quality mean to a Neuroscientist? Doug Steel

Neuroscience and Engineering share a common problem when it comes to characterizing Light Quality; while mathematics allows quantification of tangible properties, the field quickly becomes "squishy" and intangible because of hidden, unknown, or emergent properties. Thus we are left saying "I don't know how to measure it, but I know it when I see it." In this talk we will explore how Systems Neuroscience is bringing understanding to the properties of light that shape our experiences in health and disease.

Evaluating Sleep and Behavior Connie Samla

Over the past five years SMUD has worked on several lighting projects focusing on sleep and behaviors but utilizing different methods of evaluation. Each successful project had commonalities such as administrative and technical champions, participant education as well as staff dedication. Focusing on sleep for seniors demonstrated positive outcomes with fewer nighttime sleep disturbances while children with autism had noticeable improvements in sleep, behaviors and transitions.
SESSION 3: SPECIAL STUDIES
The economics of biophilia Bill Browning

Bill will discuss physiological and economic implications of improved indoor lighting. He will also introduce a recent study exploring the effect of biophilic design interventions on student stress and academic success, and will explain how the study's structure can inform future lighting research. Lastly, Bill will show a few case studies illustrating how designers are using scientific insights to improve the indoor experience.

Measuring Impact Ron Gibbons

This talk will highlight methods and approaches to measuring the impact of lighting in the exterior environment. How light impacts drivers and pedestrians, and some of the new approaches to consider in lighting design with the advent of solid state lighting, will be discussed.

Specifying light source color rendition Tony Esposito

This session will describe the current state of lighting metrics for the specification of light source color rendition with particular focus on the description, computation, application, and translation of IES TM-30 metrics and TM-30 ANNEX E color rendition specification categories. The session will close with a look into the future of color science research, with specific emphasis on metrics and aspects of color rendition not covered within the IES TM-30 framework.

Evidence-Based Interactions between Indoor Environmental Factors and Their Effects Clarence Waters and Michael Kuhlenengel

We will speak about a recently completed project entitled "Evidence-Based Interactions between Indoor Environmental Factors and Their Effects on K-12 Student Achievement". The study, funded by the Environmental Protection Agency (EPA), measured lighting (both daylight and electric), acoustical, thermal, and indoor air quality characteristics of 220 classrooms in five school districts and compared them to student performance on standardized tests.
SESSION 4: PAPER SESSION
Progress in Multi-measure MDS for Lighting Research, Design, and Education Hugo Blasdel
Colour: The Immeasurable Aspect Of Reflected White Light Mashaaraa Bhatia
Lighting Metrics for Interiors Kevin Leadford
Isolating Light Transfer Paths among Surfaces to Identify the Effect on Skin Tone Evaluation in a NICU Environment Lisa Lyon and Riley Johnson
Apparatus for Studying Human Perception of Luminance Uniformity Benjamin Feagin
Exploring a path-based lighting intervention on older adults' movement behaviors in a patterned carpet of a senior living community Xiaojie Lu
Challenging Conventional Wisdom: New Efforts to Create People-centric Approaches in Codes and Standards Meg Smith
Recommended Lighting Design Strategies For Healthier Office Environments Thomas Patterson