Germicidal Ultraviolet Disinfection in the Days of COVID-19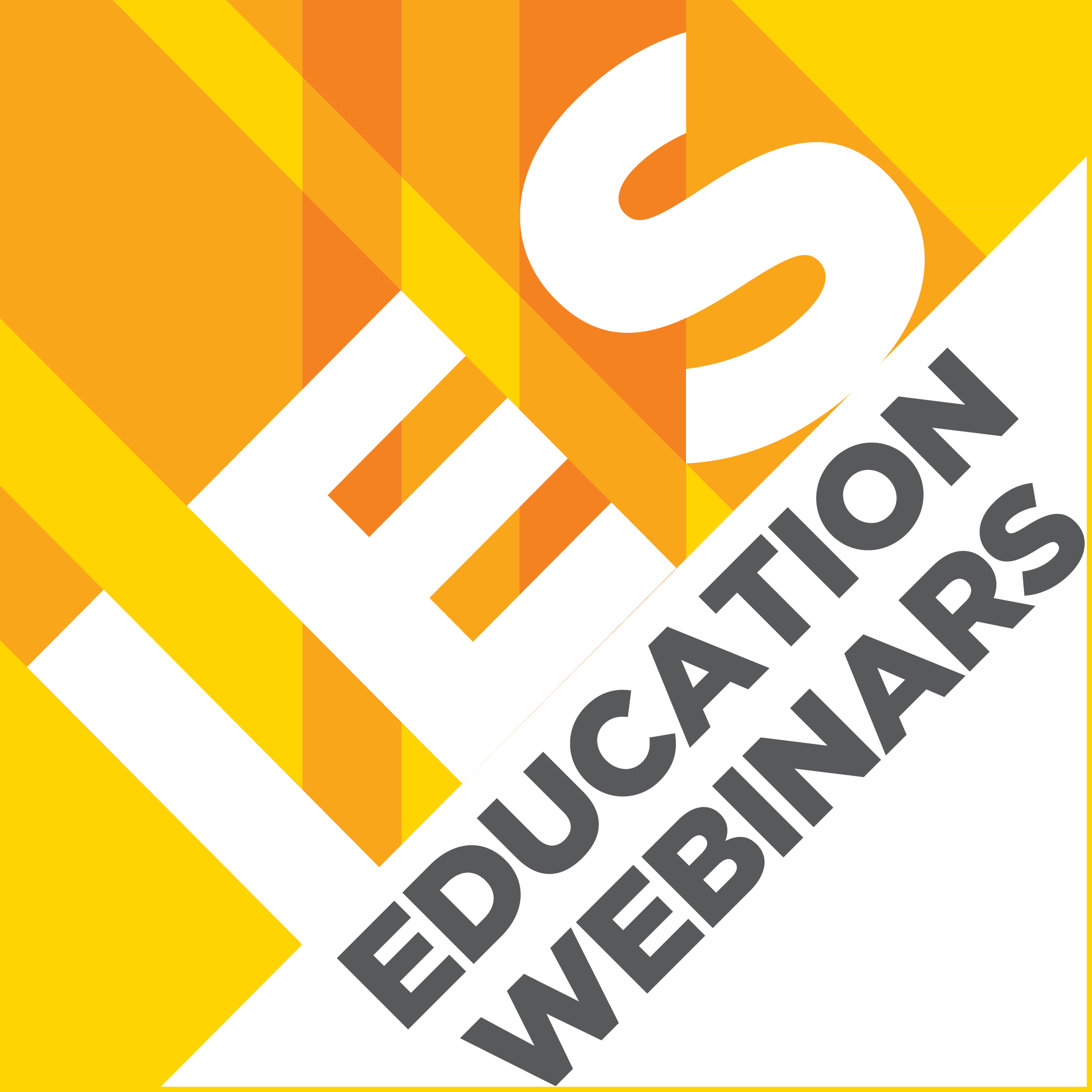 About this Course
The IES offers Educational Webinars throughout the year, purposefully spanning a broad range of topics and speaker expertise. The Germicidal Ultraviolet Disinfection in the Days of COVID-19 was a live webinar, now available as an archived webinar and CEU course.

Description: Amidst the current uncertainty of the global pandemic, the Illuminating Engineering Society (IES) has facilitated an educational program to provide a thoughtful, in-depth look at GUV Disinfection. Building upon the basics of photobiology, which will be discussed, our presenters will provide insight into germicidal ultraviolet (GUV), carcinogenicity risks, UV-C lamp sources, and current relevant research.
There are seven individual videos for this 4 hour course, they can be watched at your leisure simply by logging back in, and resuming the course via your My eLearning Dashboard. The certificate for proof of completion will be available for download only after watching each video in its entirety, 4 IES CEUs/4 AIA LU-HSW are available upon completion of this course.
Learning Objectives:
By the end of this course learners will be able to...

1. Identify basics of photobiology, and learn how light can play a role in mitigating the spread of illness in the built environment.
2. Analyze different aspects of light & health to apply those concepts to the programming or design phase of a project.
3. Learn the safety risks of Germicidal Ultra-Violet Disinfection to building occupants and how to mitigate that risk with proper planning and documentation.
4. Explore current design strategies for including GUV luminaires in various applications.
Key:
Complete

Next
Failed
Available

Locked
Dr. Edward Nardell
Dr. Edward Nardell is a professor in the Departments of Medicine and of Global Health and Social Medicine at Harvard Medical School and an associate professor in the Departments of Immunology and Infectious Diseases and of Environmental Health at the Harvard School of Public Health. He is an associate in medicine in the Department of Medicine at Brigham and Women's Hospital (BWH), in both the Division of Global Health Equity and the Pulmonary Division. His research interests involve the control of tuberculosis under resource-limited conditions, with a focus on the pathogenesis of drug-resistant tuberculosis, its airborne transmission, and transmission control in institutions.
$i++ ?>
David H. Sliney, Ph.D
David H. Sliney holds a Ph.D. in biophysics and medical physics from the University of London, Institute of Ophthalmology, and served as the Director of CIE Division 6 (Photobiology and Photochemistry (1991-2003) and V-P CIE (2003-2007). He is currently the chairman of the Photobiology Committee of the Illuminating Engineering Society (IES) and has been active in the establishment of safety standards for protection of the eye and skin from high intensity optical sources. He was a member of the International Commission on Non-Ionizing Radiation Protection and active in developing both US and international standards on the Photobiological Safety of Lamps and Lighting Systems. He has published over 200 papers and is currently a Senior Editor for Biomedical Applications and Laser Safety of the Journal of Laser Applications, and editorial board of Lasers in Medicine & Surgery. He co-authored Safety with Lasers and Other Optical Sources, (Plenum Publishing Corp., New York, 1980) and Medical Lasers and Their Safe Use (Springer-Verlag, New York in 1992). He has served as an advisor to the World Health Organization and UNESCO. He was a Fulbright Fellow (1977).
$i++ ?>
Paul Donald Forbes
Paul Donald Forbes is an experienced teacher, researcher, manager, advisor, and consultant. His positions have included Professor in Temple University Medical School, Director of Charles River Phototoxicology research and testing laboratory, and Senior Toxicologist in the Toxarus consulting firm. He has instructed undergraduates, graduate students and dermatology residents; has supported development of, and ongoing research in, phototoxicology laboratories such as the FDA's NCTR, Arkansas. Scientific meetings, collaborative research and client services led him throughout Europe, UK, Australia and Japan over a 45+ year career. He has provided leadership in scientific societies; his current professional efforts are invested in consulting on new product development. PubMed lists 45 peer-reviewed articles; other publications include professional standards and other guidance documents. Memberships include American Society for Photobiology, Academy of Toxicological Sciences and IARC panels.
$i++ ?>
Dr. Rolf Bergman
Dr. Rolf Bergman is currently an independent consultant (sole proprietor) in lighting technology and measurements. After graduating with a Ph.D. in Electrical Engineering in 1972 from the University of Minnesota, Dr. Bergman worked for over twenty-eight years at GE Lighting, all at Nela Park, Cleveland, OH, both as an individual contributor and manager in lamp technology. While at GE Lighting he was involved new product and process development, measurement capability and industry standards. Dr. Bergman was named Chief Scientist, Lamp Technology in 1992, a position he held until retirement in 2001. Currently, among other consulting work, he serves as an assessor of lighting laboratories for accreditation to NVLAP, and accrediting body organized at the National Institute of Standards and Technology (NIST).
$i++ ?>
Richard Vincent, FIES
Mr. Vincent applies germicidal ultraviolet (GUV) cleansing technology and tools to control the transmission of tuberculosis and in high-risk settings. He was the project manager and UV lighting specialist for the Tuberculosis Ultraviolet Shelter Study (TUSS), (1997-2004). TUSS—a multidisciplinary, multicenter epidemiological field trial of ultraviolet air cleansing effectiveness formed by St. Vincent's Hospital and the Harvard School of Public Health (HSPH) advanced UVGI application for airborne disease control in homeless shelters. At the Icahn School of Medicine, Mount Sinai, he is working on reducing the rate of hospital-acquired infections (HAIs), by benchmarking the efficacy of various technologies including: mobile, whole-room UVC devices for decontamination of surfaces from pathogens such as MRSA, and C. Difficile. Since 2008 he has been on faculty at the Harvard Course: Building Design and Engineering to Prevent Airborne Infection – An International Approach. He has taught a shortened course in Pretoria, South Africa and Mumbai and New Delhi, India. He has provided technical assistance on GUV projects in India, Myanmar and Pakistan. Since 2016, Mr. Vincent serves at the Coordinator for the StopTB Partnership working Group: End TB Transmission Initiative (ETTI). He provided expert input on GUV for the WHO Guidelines on tuberculosis infection prevention and control, 2019 update. Mr. Vincent is the chair of the ASHRAE GCP 37 developing guidelines for the application of upper-room ultraviolet germicidal irradiation systems (UVGI/GUV). He chairs the CIE TC 6-52 to test upper room GUV fixtures.
$i++ ?>
Dean Saputa
Dean Saputa has served the HVAC community for more than three decades, helping to educate and train facility managers, specifying engineers and industry professionals with an emphasis on air and surface treatment and cleaning technologies. The vice president and co-founder of UV Resources, Mr. Saputa is an active member on several ASHRAE Technical Committees including serving as a past Chair of TC-2.9 (Ultraviolet Air and Surface Treatment); Chair of SPC-185 (Method of Testing Ultraviolet Lamps), and Founder of GPC-37, Guidelines for the Application of Upper-Air Ultraviolet Germicidal Devices to Control the Transmission of Airborne Pathogens. He is a contributing author of the 2019 ASHRAE Application Handbook, chapter 62: "Ultraviolet Air and Surface Treatment," as well as ASHRAE's position document: "Filtration and Air Cleaning" that was reaffirmed in 2018.
$i++ ?>
Dr. Paul Jensen
Dr. Paul Jensen has worked at the Center for Disease Control and Prevention for over 30 years. He is currently serving as the Lead for Airborne Infection Prevention & Control and Laboratory Biosafety, both domestically and internationally, and is assigned to the Global TB Branch, Division of Global HIV/AIDS & TB (DGHT), Center for Global Health, US Centers for Disease Control and Prevention (CDC) in Atlanta, Georgia.
$i++ ?>